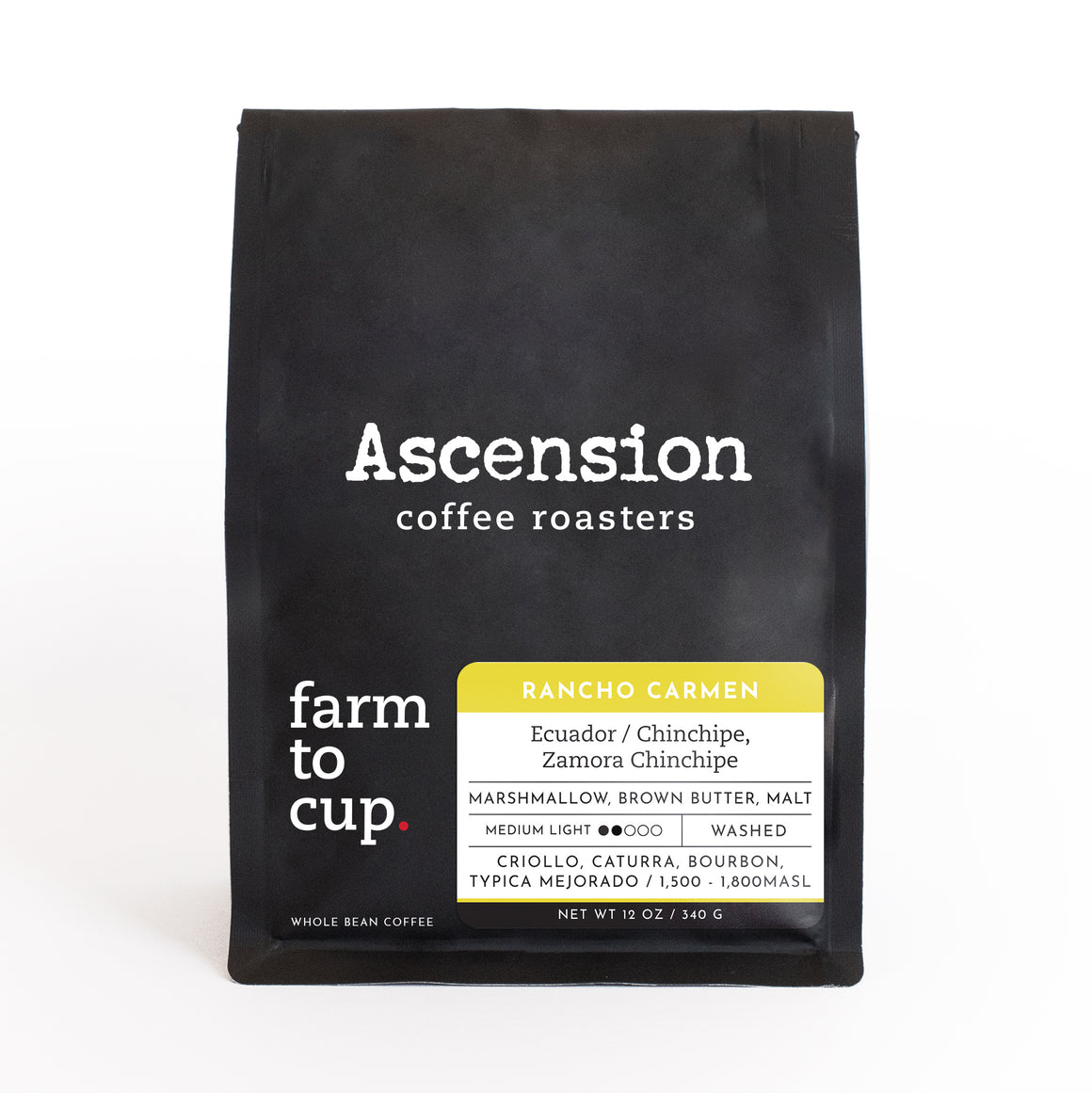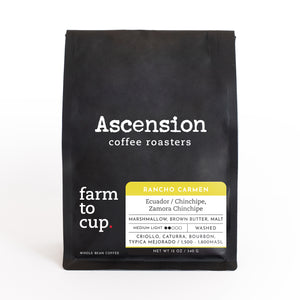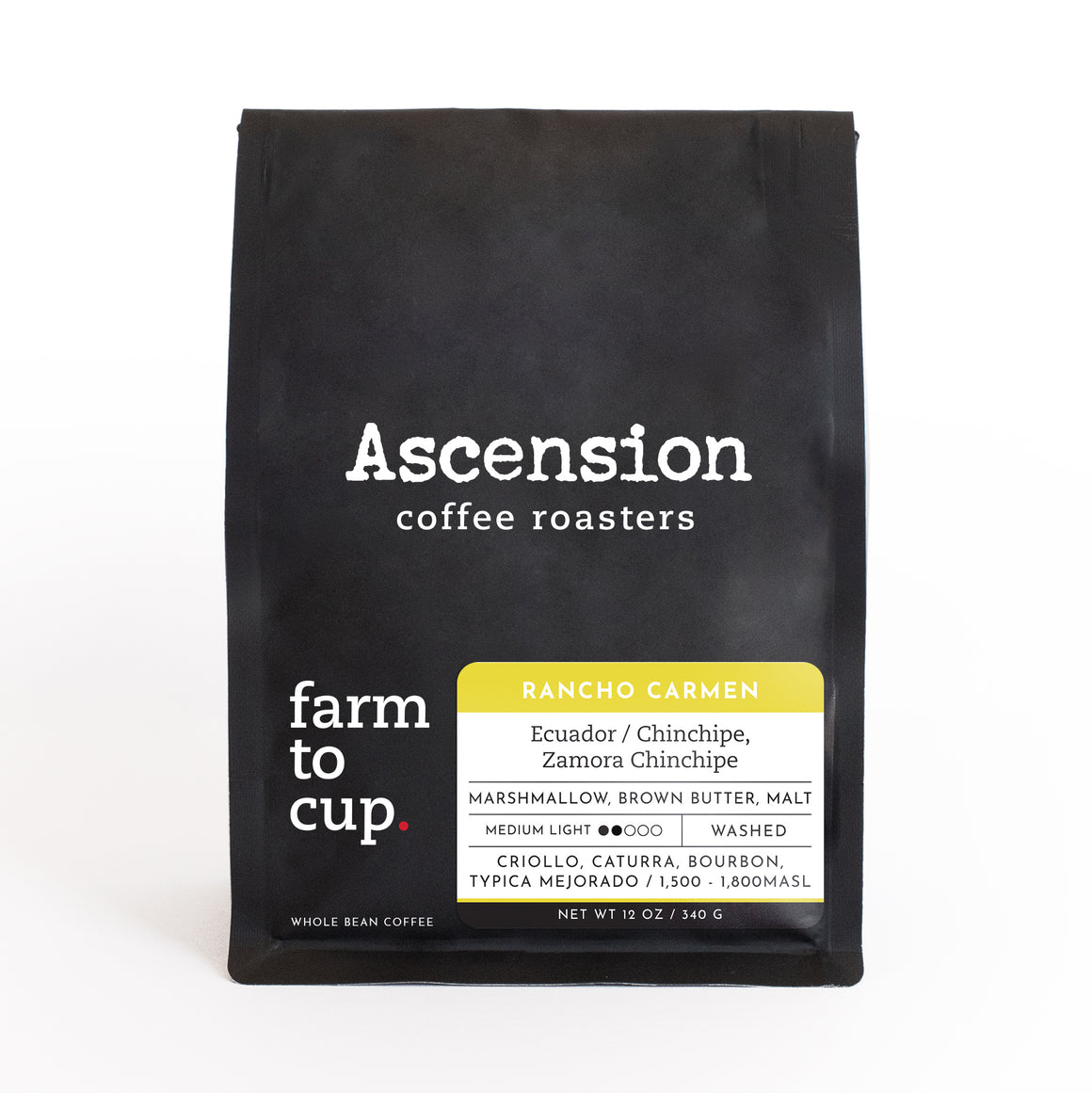 Ecuador
Rancho Carmen
.
$17.00
Creamy, sweet, tipped with light floral notes, this coffee is a spectacular offering from Jose Cienfuegos, owner of Trincheras Estate. Located in Ohuapan, Veracruz, Mexico, this coffee is grown at 1400masl, one of the highest elevations for the state. Adjacency to the Gulf of Mexico creates a colder, damper climate during harvest season often resulting in complex and delicious coffee.

Tasting Notes
Marshmallow, Brown Butter, Malt
Roast Profile
Variety
Criollo, Caturra, Bourbon, Typica Mejorado
Location
Chinchipe, Zamora Chinchipe
Elevation
Process
Among the mountain forests of Ecuador, near the border with Peru, you can find a group of small scale producers who are committed to delivering coffee of the highest quality. This region, adjacent to the Amazon Rainforest, is considered one of the most rich in biodiversity, famous for its exotic flowers and native birds. Inhabitants of the region are focused on protecting the environment through responsible farming. The coop is rooted in the belief that "the sustainable progress and development of communities can only be done by getting together, working as a team, and respecting the environment together." The collective has has been producing coffee for more than 30 years, focusing on coffee plant health and selecting optimal coffee varieties to thrive in their region. This multi-generational care has resulted in a sweet and delicious coffee. With notes of marshmallow and brown butter rounded out by toasty malt, this coffee is reminiscent of a luxe treat.