Director of Culinary & Executive Chef
Jason Connelly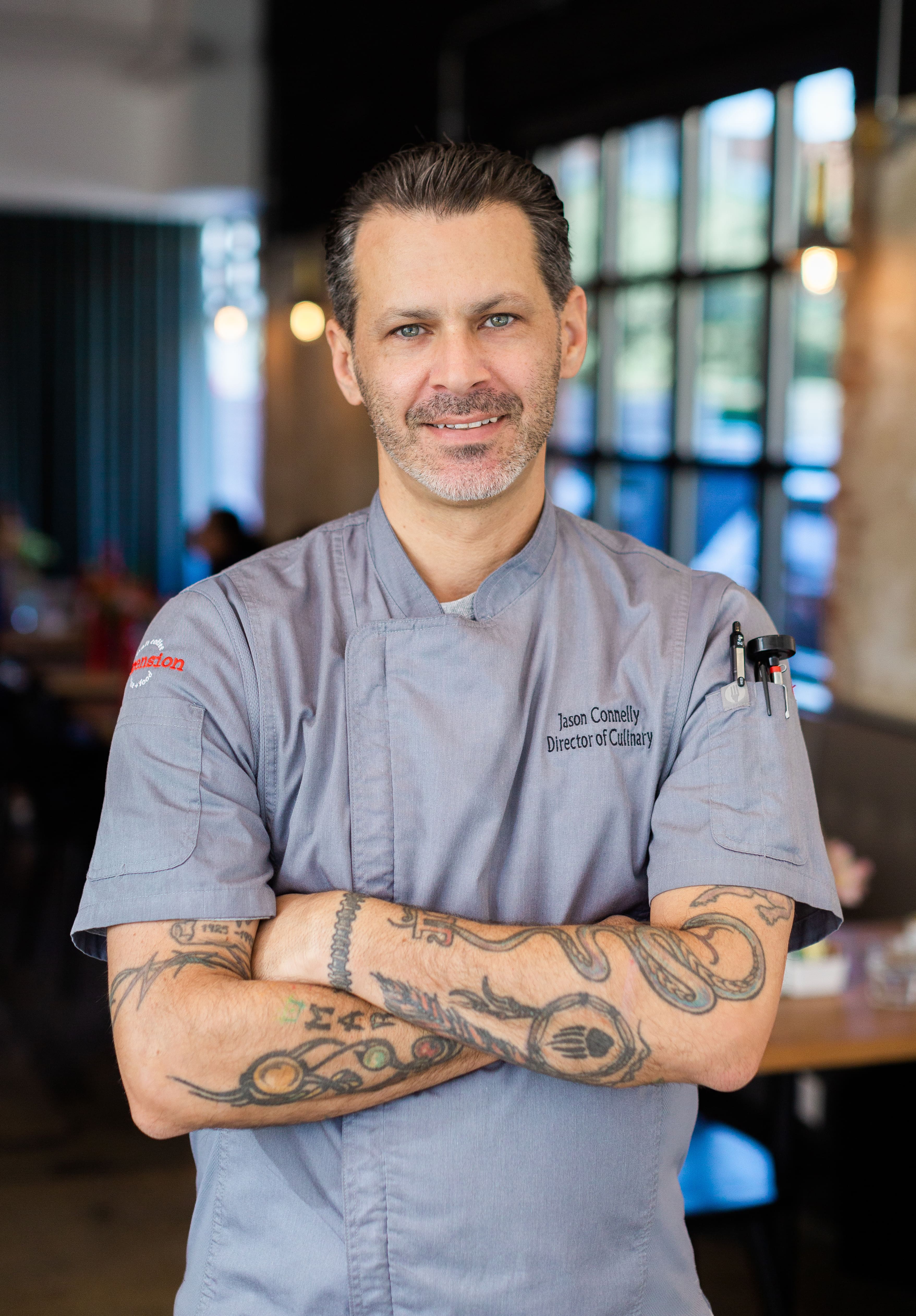 Jason Connelly joined Ascension Coffee as Director of Culinary and Executive Chef in 2021, after serving as the Executive Sous then Executive Chef of the Adolphus Hotel in Dallas. 
Jason's culinary journey began at the Renaissance Marriott Hotel in downtown Baltimore. He quickly rose through positions; from cook to lead cook, supervisor to assistant sous chef and then sous chef. Promoted to the J.W. Marriott Marquis in Orlando, Jason led teams catering events with up to 2,000 guests spanning all day parts.  As the Executive Chef at Sea Level Restaurant & Ocean Bar (Ft Lauderdale Marriott Harbor Beach Resort & Spa), Jason sourced local ingredients and cultivated his own herb gardens to highlight on his chalk board.  Prior to completing his 16-year career with Marriott, he was responsible for seven restaurants on property at the J.W. Marriott Desert Ridge in Arizona. 
Jason is a proud native of Chester, Pennsylvania and was raised in nearby Wilmington, Delaware.  He received his education in Culinary Arts at Baltimore International Culinary College.